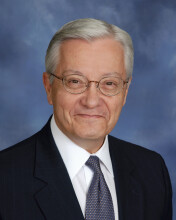 Rev. John Kay's vision for his pastoral ministry: "Serving Community Presbyterian by searching for excellence, expressed in a well-ordered celebration of worship, an ongoing commitment to Christian Education, an intentional demonstration of loving compassion, a warm and caring affirmation of its members and a whole-hearted dedication to the things that make for peace …"
Dr. Kay was born in Pennsylvania and grew up in central Mississippi. He received the B.A. Degree from Belhaven College, Jackson, MS, the M.Div. Degree from Gordon-Conwell Theological Seminary, South Hamilton, MA, and the D.Min. Degree from McCormick Theological Seminary, with an emphasis on Parish Revitalization. Ordained in 1976, he served for over 40 years at several congregations in Illinois, and spent six years on the Denomination's National Staff as a Consultant for the Church Financial Campaign Service.
John has been an active Rotarian for 22 years, he and his wife delight in musical performances and the arts, and they enjoy spending time with their three adult children and their families.
Christian Education
Committee

E-Mail:

Jessica Munao
Parent's Day Out Director
Office: 847-253-2592
Cell: 847-845-2491
E-Mail: pdo@cpchurch.org
E-Mail: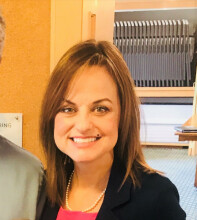 A graduate of Milikin University with a BA in music with vocal emphasis and a piano minor, Francesca was born and raised in Mt. Prospect. Studying classical piano beginning at age 5 as well as voice, dance and clarinet, Francesca's lifelong love of music has led to performances in professional venues, Light Opera Works in Evanston, bands, and local community theater productions. Francesca teaches voice and piano from her home in Mt. Prospect to students of all ages. A proud Navy mom and mother of a middle schooler, Francesca's husband is an expert guitar player displaying his talents at every Sunday worship. Francesca simultaneously leads the Chancel Choir and guest musicians while playing the piano - melding traditional and contemporary musical selections for the enjoyment of all.